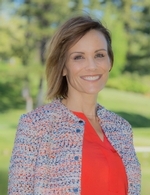 Office - 775 236 1500

775 686 0285 cell phone

kristen@oliverlux.com
65 Foothill Rd #2, Reno, NV 89511
Reno NV, 89511
Receive Email Alerts from Me
Kristen Smith brings a lifetime of residential real estate experience to her clients who are selling or buying a home. Especially important in the luxury home market, Kristen offers her clients the expertise and sophistication to achieve the best possible outcome for their real estate investments.

Kristen joined the Oliver Luxury team, to ensure that her clients have the finest real estate representation available. With the global reach of Christie's and the local focus of Oliver Luxury, Kristen's clients rest assured that they have put their confidence in a professional who can anticipate their needs and deliver results.

Kristen grew up as the daughter of a large home builder in Newport Beach. Weekends were spent "kicking the dirt," walking all sorts of residential, commercial and industrial development projects. From her father's early teachings about home building, Kristen shares his passion for making home ownership a reality for her clients.

Most recently, Kristen earned her Certified Residential Specialist designation, awarded to the top 1% of real estate agents nationally. She is a licensed real estate Broker/Salesperson in Nevada and a licensed real estate Broker in California. She is a member of both the Nevada and California Association of Realtors.

While focused on residential home sales in Reno-Tahoe and California over the past fifteen years, previously Kristen held a variety of positions in land acquisition and real estate development at:

The Lusk Company - Irvine, CA

Kaufman and Broad - Inland Empire, CA

C. B. Richard Ellis, - San Diego, CA

Kristen is a leader in her community and is committed to the charities she serves, including:

- Board Member, University of Southern California, Lusk Center for Real Estate

- Volunteer and Past Board Member, Friends of the Orphans

- Volunteer and Past Board Member, Mountain View Montessori

- Volunteer, Sage Ridge School

- National Charity League – Reno-Tahoe

Kristen holds a Bachelors Degree from the University of Southern California in Urban and Regional Planning. In 1996, she received her MBA with an emphasis in Real Estate Finance from the University of California, Berkeley.
Kristen Smith 's Listings